Self-Repair
MyJohnDeere Login
Location Finder
Careers
Apply for Financing
MyRandS Sign in

Connected Support
At Riesterer & Schnell we are committed to increasing your uptime. It is our number one goal to keep your equipment running. To help reduce downtime, we use connected tools that allow us to remotely monitor and proactively service your machine. Introduced to the market and perfected by John Deere, this technology comes installed on newer machines straight from the factory. It is also available for field installation on older machines.
By connecting your machine, our service department will be able to quickly access and monitor your equipment. This allows us to quickly diagnose any issues.
John Deere's Connected Support Technology
Service Advisor Remote
Service ADVISOR Remote allows us to remotely analyze Diagnostic Trouble Codes (DTCs) in real time to isolate any issues that may be occurring with your machine. Software can be sent to fix issues without a visit to the field. This allows our technicians to quickly diagnose, identify and arrive with the right parts and tools to get you back up and running.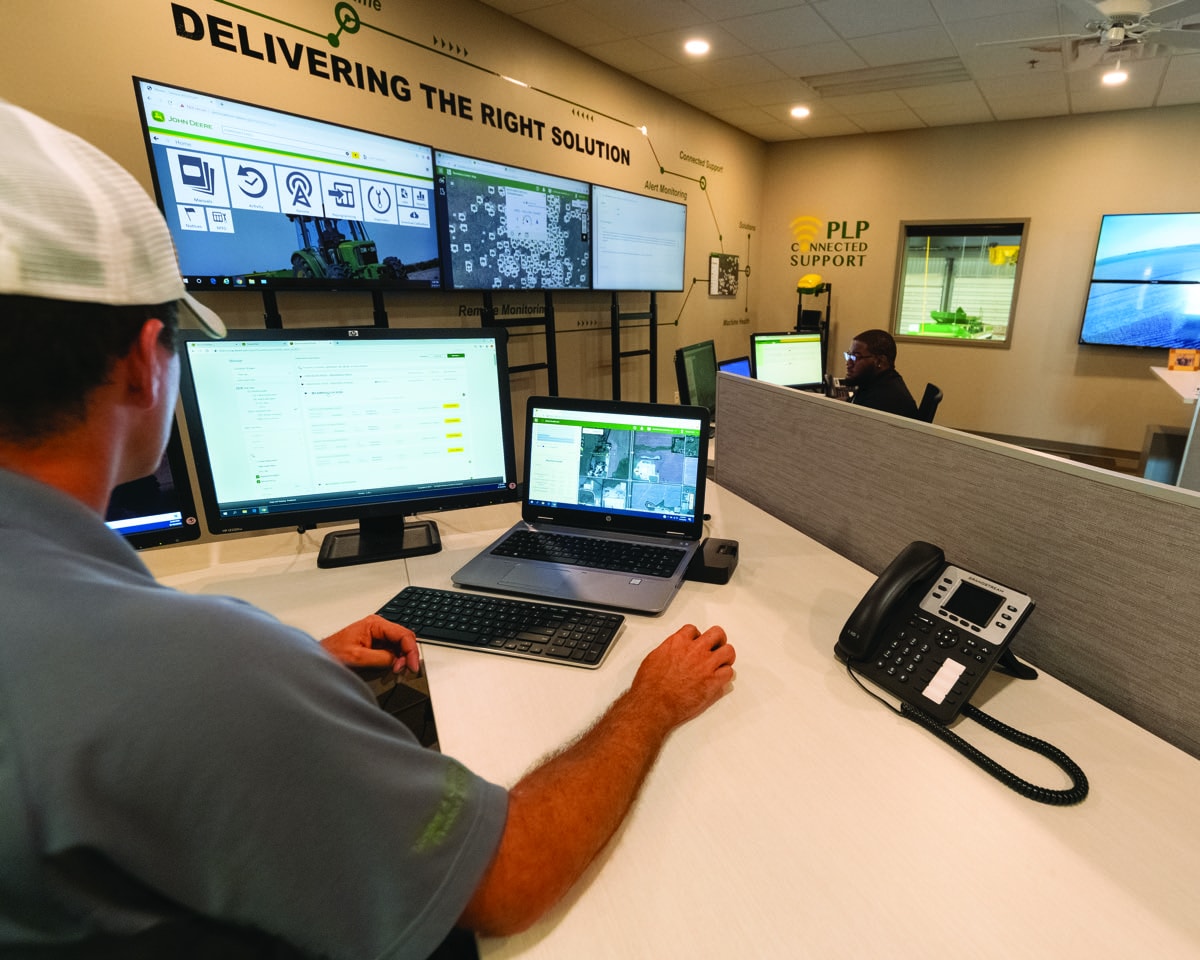 Expert Alerts
Expert Alerts notify our dealership (with a customer's permission) of any potential machine issues. This allows our service department to diagnose issues remotely and fix them before they become a problem.
Remote Display Access
Need help when you're in the field? No problem. With Remote Display Access, distance is no longer a barrier. With your consent, our technicians are able to remotely connect to the display in your cab to help you make near real-time adjustments to optimize your machine for changing conditions or to troubleshoot potential issues.
---
R&S Precision Farming Team partners with you to learn about your farming operation and your goals to create a custom solution utilizing advanced technology to keep moving forward.