Self-Repair
MyJohnDeere Login
Location Finder
Careers
Apply for Financing
MyRandS Sign in
Service
The Riesterer & Schnell experience goes well beyond the purchase of a new or used piece of equipment. We guarantee professional service at a fair value, when and where you need it.
Request Service
---
To keep you up and running, we offer:
Extended Service Hours
Ready to MowTM
Performance Plus Service Plans
Inspections
Precision Farming Support
---
Extended Service Hours
Available from Planting thru Harvest (Outside Store Hours)
During the busy time of year, we know you're working round-the-clock, and breakdowns can happen at any time. That is why we offer After-Hours Service to help keep your machines running and your operation productive. Our qualified service technicians are on-call between 7am and 10pm.
See Riesterer & Schnell Locations for After-Hours Phone Numbers.
*Special rates apply
---
PowerGard Protection Plan
Give yourself peace of mind. John Deere provides one of the best warranties in the business. And with PowerGard Protection Plan, you can purchase additional protection beyond the normal factory warranty term on Agricultural and Turf Care products.
---
Ready to MowTM
A well-maintained John Deere lawn mower will keep your property looking great. To get the most out of your mower, you can sign up for Riesterer & Schnell's Ready to MowTM program for standard maintenance and diagnosis of problems for any type of lawn equipment at your home.
When you schedule an appointment, one of our certified technicians will arrive in a specialty truck or trailer to service your equipment, right in your driveway. Annual maintenance visits with Ready to MowTM will extend the life of your mower and reduce costly repairs, all at your convenience.
Contact your local Riesterer & Schnell Location today.
*Ready to Mow
TM
Service available at limited locations, call for details.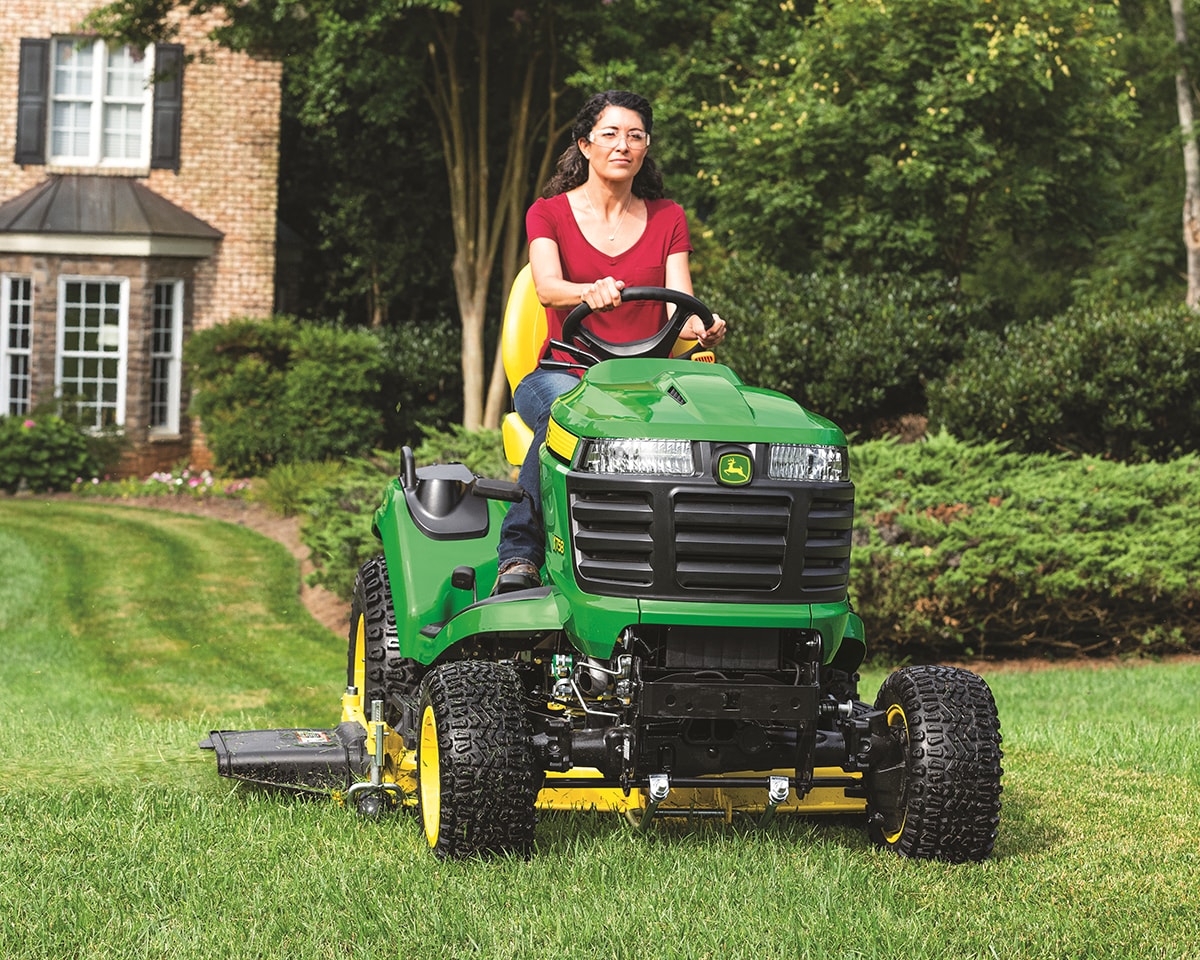 ---
Connected Support
At Riesterer & Schnell we are committed to increasing your uptime. It is our number one goal to keep your equipment running. To help reduce downtime, we use connected tools that allow us to remotely monitor and proactively service your machine. Exclusive to John Deere, this technology comes installed on newer machines straight from the factory. It is also available for field installation on older machines.
By connecting your machine, our service department will be able to quickly access and monitor your equipment. This allows us to quickly diagnose any issues.
---
Self-Repair
From Do-It-Yourself tractor repairs to connected support, we are committed to keeping your machines up and running when you need them most. We also know you want to repair your own equipment in your own shop, and on your own time.