Shop Maintenance Parts for Your Machine
Find maintenance parts for your John Deere Riding Lawn Equipment, Compact Utility Tractor or Gator Utility Vehicle online and have them shipped right to your door or request in-store pick-up. Shop belts, blades, filters, home maintenance kits and more.
One engine oil on the farm. In the field. On the highway.
You're in the right place to learn about John Deere Plus-50TM II Engine Oil - including our brand new line of SAE 5W-40. Check out how Plus-50TM II oil is specially formulated to keep engines running smoothly and efficiently. In tractors. In trucks. In utility vehicles. In pickups. In the field and on the highway. It's the one engine oil to use on your farm.
Learn More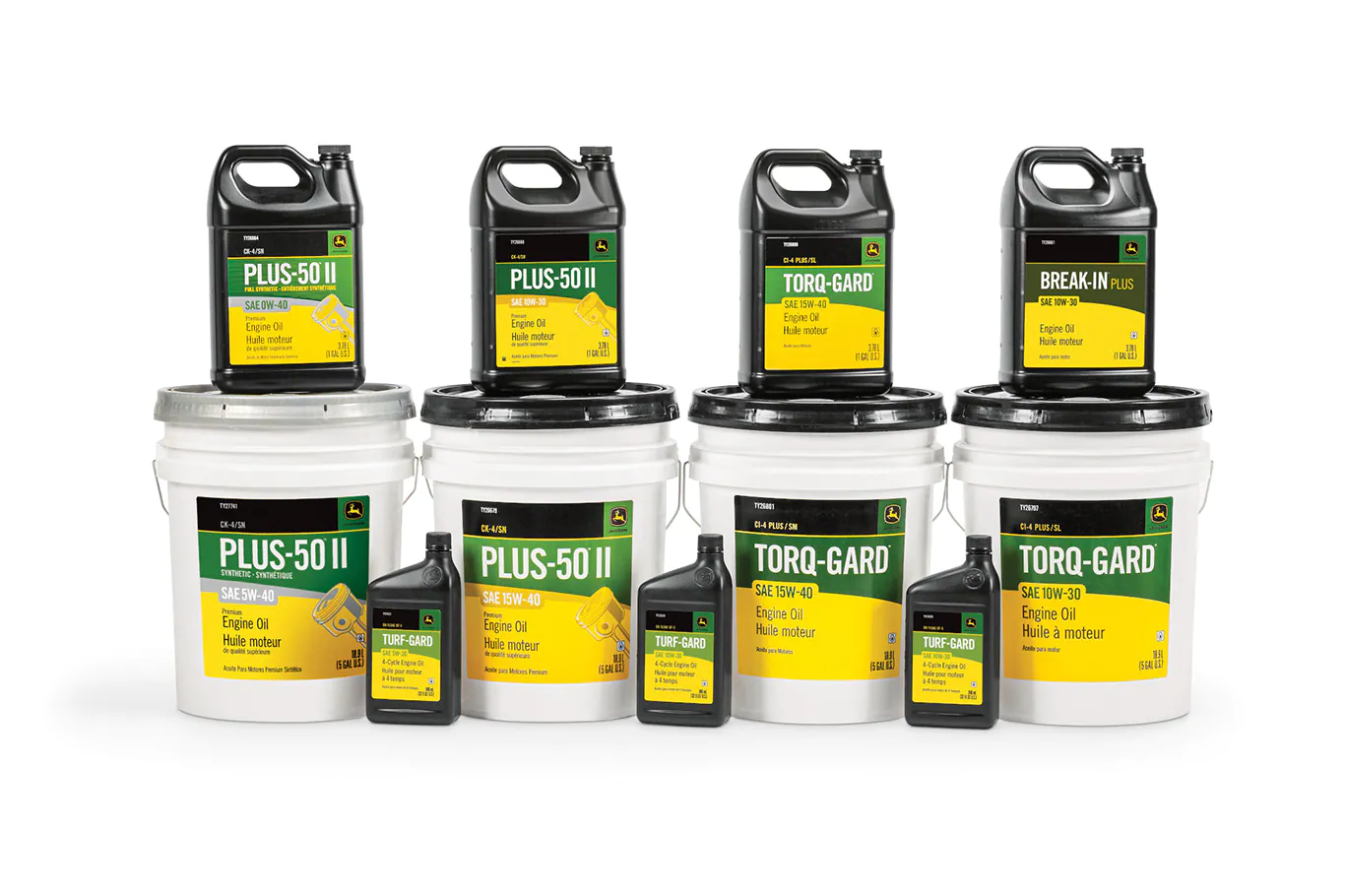 Quality and Reliability
---
John Deere has the products you need and demand
Oils - John Deere Long lasting oils, coolants, grease and more for your hard working machines.
Grease - Specially formulated to meet the demanding needs of tough on- and off-road conditions.
Coolants - Up to six years or 6,000 hours of ultimate protection for your cooling system.
Quick Reference Guides
---
As a John Deere owner, when it's time to maintain, service or repair your equipment we have easy-to-use information sheets that keep your John Deere equipment running well.
---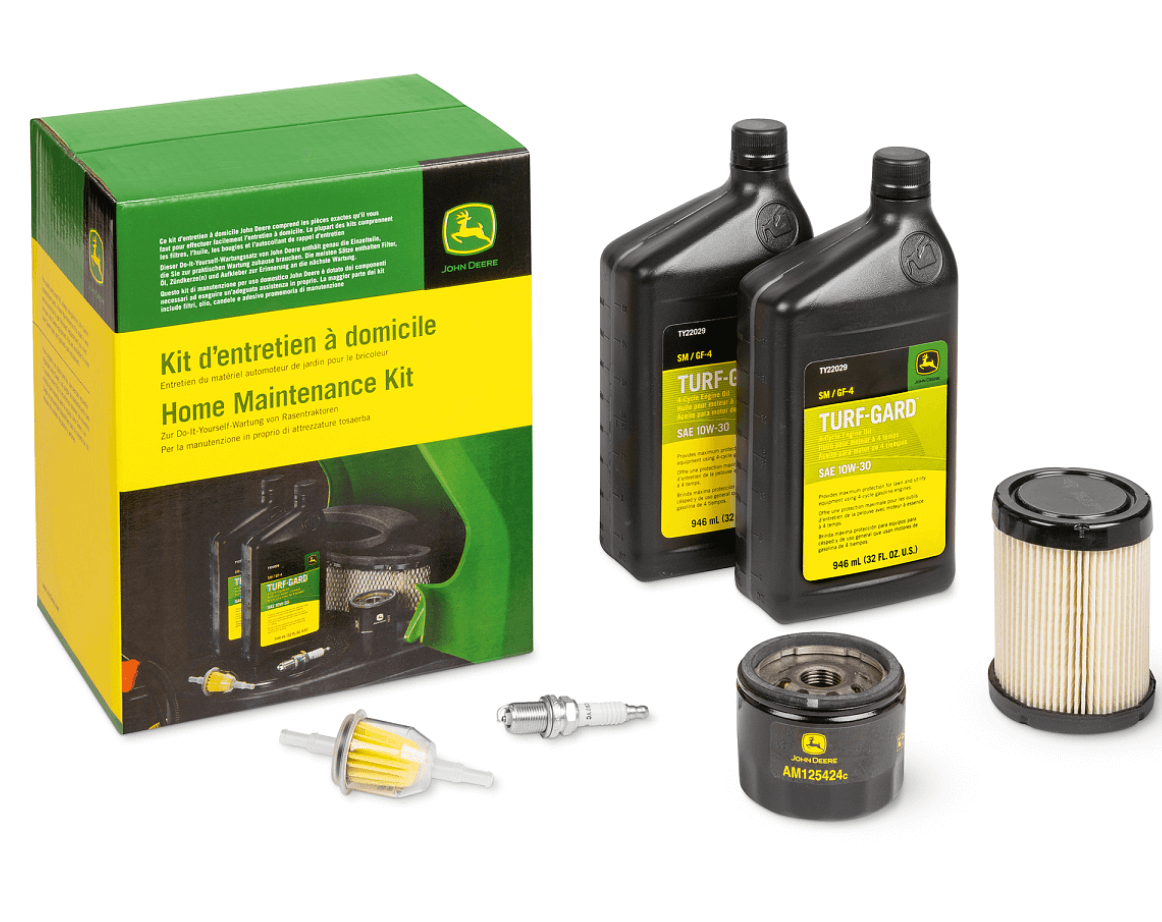 Mower Maintenance Made Easy
Home Maintenance Kits from John Deere make it easy to tune-up your machine yourself. You'll get almost everything you need in one convenient box, including:
2 quarts oil
1 oil filter
1 air filter
1 fuel filter
Air precleaner
Spark plugs(s)
---
Filters
Keep out harmful dirt, dust and other damaging contaminants with John Deere Filters. Manufactured specifically for your John Deere tractor, combine or other machine, our OEM filters extend the life of your equipment, increase productivity and reduce maintenance costs. Choose from oil, air, fuel and hydraulic filters.
---
Batteries
We have the battery for every need. And, although our batteries are branded John Deere, they fit most any brand of vehicle or equipment. Plus, they are backed by an excellent warranty to keep your equipment moving.
---
How-to & DIY Videos
How to Change the Air Filter For Compact Utility Tractors
How to Change the Fuel Filter For Riding Lawn Mowers
How to Change the Engine Oil and Filter For Ztrak Zero-Turn Mowers